Welcome to the Emergency Site of Criminal Justice Today. We can get and keep our beautiful America in tip top shape with the help of YOU, the citizens of the United States of America. We have to start with the children. They are the backbone, the future of this beautiful country.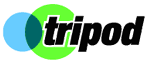 This is the Tripod logo.
Let's get together, by state, by city, by household and join together in promoting safe streets, better education, good parenting, clean and drug free teens, and peace in our country.
[an error occurred while processing this directive]
[an error occurred while processing this directive]
[an error occurred while processing this directive]